Post by MOLLY SERENITY CROSS. on Aug 2, 2010 1:20:24 GMT -5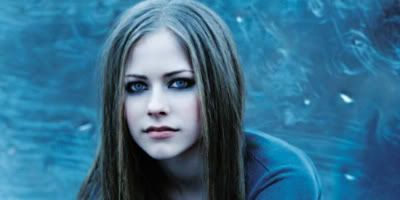 MOLLY SERENITY CROSS.
[/font]
take an inch and i'll give you a mile.
[/i][/font][/center]
SO BEFORE WE GET STARTED, LET'S COVER THE BASIC NAME.

"Ah... Okay, so... My name is Molly Serenity Cross. Interesting facts about my name? Molly is of Irish origin and it means 'star of the sea.' Heh, yeah. I have my dork moments... Anyway. Yeah, the name's Molly Serenity Cross. I don't like my middle name too much. Yeah, Serenity is a cool name. But I just don't think it fits me. I'm not too serene or anything. As for Cross... I don't know. Anywho. Sometimes I'll let people call me Molls. Though, only if they're close to me. Otherwise, It's Molly."

THAT'S PRETTY COOL, I GUESS. SO TELL ME ABOUT YOURSELF.

"I'm a nineteen year old freshman in college. I don't really like it too much, though. But you just have to take what you're given, eh? I've worked really hard to get where I am and I've still needed... help. So, I'm not complaining too much. I've learned to accept it. I'm just happy that I got into college and that I'm almost twenty-one. Heh.

"I don't really know why you need to know this but I'm single. Not really lookin', either. See, don't tell him this, but I have my eye on that Banks kid. (add more later)"

WELL, REGARDLESS, I THINK YOU'RE PRETTY GOOD LOOKING.

"in first person describe their appearance. Discuss their natural appearance, their style and how they view themselves. Make sure there are at least two natural appearance flaws – or what they feel like are flaws in the, themselves."

I'M NOT COMPLAINING. TELL ME MORE ABOUT YOU LIKE-WISE.

"in first person state 10 likes and 10 dislikes and elaborate a little bit."



YOU'RE NOT TELLING ME SOMETHING… TELL ME.

"in first person tell us two secrets. It can be anything about your character. Ideally one bigger one and one smaller one, or two smaller ones. If both are crazy secrets (unless cannon), chances are one will be asked to change."

OOH, DO YOUR PARENTS KNOW? SPEAKING OF FAMILY...

"in first person chat about their family and anyone who 'might as well be family'. This is mainly immediate family and anyone who plays an important role in your charries life. Yes, pets too."

JUST ANOTHER MOUNT V FAMILY; TELL ME MORE.

"in first person have a stab at their history. State all the big things, and a few smaller details. something somewhere has got to have happened, right?"
WHAT ARE THE MAGIC WORDS?

"reach for the sky."

i ain't here to do anything halfway.
[/i]
hi, i'm ALIAS and FUN FACT ABOUT YOU HERE. i've been roleplaying for LENGTH OF TIME HERE, which is great considering i'm YOUR AGE HERE (option, if uncomfortable, just state another fun fact in caps)
[/b]. so you know i'm not cheating you, i have a present.[/center][/size][/blockquote]
an example of your work can go here, love. It can be from another site, just make sure it meets our regulations/word count.
this application template was made by ALICE IN WONDERLAND 2010
[/font]