Post by AINSLEY MARIE CHRYSMAN. on Jul 30, 2010 12:22:15 GMT -5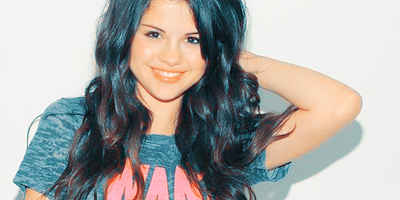 AINSLEY MARIE CHRYSMAN.
[/font]
take an inch and i'll give you a mile.
[/i][/font][/center]
SO BEFORE WE GET STARTED, LET'S COVER THE BASIC NAME.

"My name is Ainsley Marie Chrysman and I was named after my mother. It's that simple. My mother's name was Marie Ainsley Stapleton. (Chrysman after she married my mother). It was as easy as flipping my mother's first and middle name to create mine. The same would have happen if I was born a boy but my father's name would have been used instead. If you had asked me two years whether my name had any special meaning I would have said no but now it's different. All I have left of my mother is my name. I think that's pretty special."

THAT'S PRETTY COOL, I GUESS. SO TELL ME ABOUT YOURSELF.

"Well, I am a sixteen year old highschool sophomore. I guess you could say I definitely enjoy school a lot more now than when I was a freshman. I may be liked by a lot of people but I was still harrased for being an underclassman. It was ridiculous. At least now I can fall back into reality. Things are a lot more comfortable and easier now. Ok maybe not everything. My love life is definitely complicated and yes I will admite that I AM a virgin. I'm not afraid to own up to that. My lack of sexual experience hasn't altered my ability to get guys of course and boys are all I like. Speaking of which. I kind of have my eye on someone but I won't tell you who. Mainly because my feelings towards him don't matter. He's taken anyways. Nothing will happen there."

WELL, REGARDLESS, I THINK YOU'RE PRETTY GOOD LOOKING.

"Ask anyone and they will tell you that I look identical to my mother. That's no shocker. I get my long, curly, brunett hair from her. As well as my bone structure and petite body. From my father I obtained my bold, dark eyes and skin tone. I don't think my mother's skin tone would have looked right on me. She was really fair. Even though I do not come from a rich family I try to dress as nice as possible. Most of my clothes are hammy downs or from goodwill but I know how to accesorize. This is a nice trait considering I can hide who I truly am from everyone around me. I'd rather hide where I come from then look like I live out of a dumpster."

I'M NOT COMPLAINING. TELL ME MORE ABOUT YOU LIKE-WISE.

"in first person state 10 likes and 10 dislikes and elaborate a little bit."



YOU'RE NOT TELLING ME SOMETHING… TELL ME.

"My big secret would have to be what happened to my family. My mother was hit by a drunk driver and I was in the car with her. I should have been dead but instead her life was taken instead of mine. I guess there are reasons for that but because of what happen my father is now a severe alcoholic. He hasn't been able to take care of my sister and I, let alone himself. My small secret would have to be that I sort of have a thing for this guy who happens to be my best friends boy friend. Yes that is the boy I was talking about earlier. But you cant tell anyone. It's likely nothing will happen anyways."

OOH, DO YOUR PARENTS KNOW? SPEAKING OF FAMILY...

"My immediate family would have to be my mother, father, and little sister. My mothers is Marie Ainsley, which I have talked about before. My father is Dean, whom has yet to hold a stable job. And my sister Audrey. Whom I am extremely close with. We also have a dog name Doser. He is a lab that I found on the streets. We just couldn't say no to him.."

JUST ANOTHER MOUNT V FAMILY; TELL ME MORE.

"Let's see if I can sum up my life history as quick as possible. Well I born to my mother Marie whom met my father in Dallas, Texas while she was attending school. I guess you could say it was love at first sight. From that point on they knew they wanted a country life and moved to my mothers home town. Mountain View, Wyoming. Next came me. I was the starlight in the sky to my parents. Six years later my mother popped out my baby sister Audrey. I couldn't have been happier to have a baby sister to look after. Eventually I got use to all the attention the new baby was given over me and I learned how to entertain myself. That's when dancing came in. First it was tap. Then ballet and from that point on there was no stopping me. My family wasn't the wealthiest but my mother did what she could to pay for my dance lessons. When I was ten years old I fractured my right arm while in class but still danced in the recital. No matter how much my mother tried to convince me out of. I was twelve years old when I received my first award for dance and was also the age of my first crush. His name was Gabe and he was so cute. I guess you could say that never worked out considering I am still single. Two years later was when the accident occurred. It would forever be an incident that would haunt me for the rest of my life. Things only went down hill from there. My father's alcohol abuse only grey which meant more independence for me. My sister Audrey was and still his my first priority. I even stopped taking dance lessons to be with her. I haven't told only about what happened or what goes on at home, though I'm sure many already know. I just try to live my life normally. With my best friends and what family I still have."
WHAT ARE THE MAGIC WORDS?

"reach for the sky."

i ain't here to do anything halfway.
[/i]
hi, i'm KELS and I"M A MOTHER. i've been roleplaying for FOUR YEARS, which is great considering i'm NINETEEN
[/b]. so you know i'm not cheating you, i have a present.[/center][/size][/blockquote]
Oliver stared blankly up at the ceiling of his daughters bedroom. Glow in the dark stars helped his eyes adjust to the darkened room. Those silly commercials that advertised the glow in the dark stars and solar systems weren't lying. Even as a twenty-one year old male, Oli cold feel a sense of being outside when in reality he wasn't. He in fact grew up in the same room his daughter was now occupying and needless to say that those stars were passed down. As a child he found the glow in the dark stickers far more comforting than any old night light. It seemed as though Jayden would agree. His daughter had the sense of the night even as an infant. Something that both he and his wife agreed on since they both grew up with them. Jayden had them in their old house and she would continue to have them even though she was living in his old bedroom. Of course the amount of stars and planets on the ceiling had grown in size but the more the merrier.

It was moments like these that made Oli wish he was a child again. There were so many wrongs he would have made right if given the second chance. Of he should have taken the advice from his parents who told Oliver earlier on when he was a teen that life wouldn't be easy. It was then did he wish he would have listened and taken his parents words to heart. More teenagers in the world no a days took a lot of things for granted, just as Oli did. He remember what it was like to turn thirteen years old and feel like you were on top of the world. At thirteen he felt like an adult and tried to act as one even though he wasn't. It wouldn't be till years later did he wish that he could have lived his teens to the fullest instead of defying his parents every moment he got. Needless to say Oliver couldn't be all the regretful. If things hadn't gone the way they did in the past then he never would of had his daughter Jayden. The two years she had been in his life seemed like a life time and the days, months, years were passing faster then he would have thought. Guess it was true that the older you get the faster time flies.

So it was this moment, as Oliver laid snuggling his two year old daughter in her new toddler bed, that mattered most to him. She was his world. Her smile alone made his day so much more easier. Being a full time father and a single parent was hard but to know that the tiny girl laying in his arms was the reason why he strived everyday made it all worth it. A year ago Oli had his wife to help. It was then that his load had been a lot less dense then it was now. Amy, just like Jayden, had been Oli's world. It was the simple story of high school sweethearts falling in love. He could honestly say she saved him from a lot of trouble he could have gotten into has a teen but despite their love for each other, his parents just wouldn't accept them together. That didn't stop him from proposing to Amy during the graduation ceremony or from having Jayden six months later. It was then did life seem perfect to Oliver, so much so that his life seemed bitter sweet. Why was he married to the girl of his dreams and having a child with her? Did he deserve it?
this application template was made by ALICE IN WONDERLAND 2010
[/font]